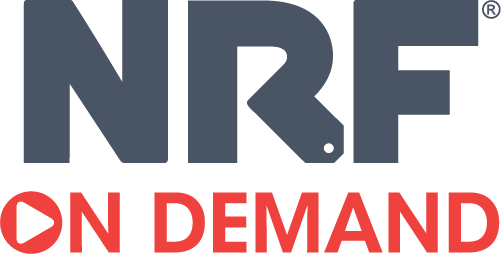 Members get more
Exclusive to NRF members, NRF On Demand brings you and your team the latest industry content from NRF conferences, events and webinars.
With support from NRF On Demand's sponsor, goTRG, you and your team can unlock 100+ videos covering over 75 hours of key retail trends, top insights and best practices from industry leaders and visionaries.
Want access but not a member yet? NRF provides a voice for every retailer. Join 16,000+ other member companies and see how company-wide membership gets you more. Join now.
Take a sneak peek at what's inside
Path to passion at Brandless
Tina Sharkey, CEO and Co-Founder of Brandless, explains how they continue to build their brand alongside a community through developing conversations, collaboration and spaces and places with customers
Kroger CEO on the evolving role of the store and retail jobs of the future
Kroger Chairman and CEO Rodney McMullen speaks with CNBC's Sara Eisen at NRF 2019: Retail's Big Show about how grocery stores and retail jobs will evolve in the future.
The inclusion imperative
YUM! Brands' James Fripp discusses how embracing inclusion helps brands stay relevant at NRF 2019: Retail's Big Show.
More in store: Target invests in its guests and its future
Four keys to success for the future of retail from the Chairman and CEO of Target Corp., Brian Cornell.
Walgreens Boots Alliance on the importance of partnerships
Walgreens Boots Alliance Co-COO Alex Gourlay discusses the brand's recent partnerships with Kroger, Birchbox and Verily and how lessons from the Walgreens-Boots Alliance merger inform future strategic partnerships.